Chief Executive Martyn Lyons to leave the business after 33 years at Inter Terminals
27 November 2020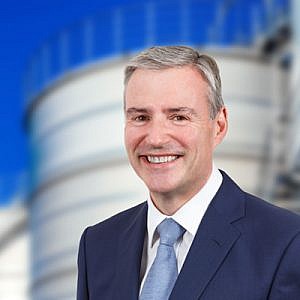 Martyn Lyons will be leaving the Inter Terminals business at the end of this year, after almost 33 years' service, marked by dedicated commitment to hard work, successfully growing the business and developing a strong team of senior managers.
Martyn joined Inter Terminals (or Simon Storage as it was then known) as a Trainee Manager in 1988, progressing to leadership roles in terminal management, commercial and business development and then as Operations Director. In 2006, Martyn was appointed Managing Director and in 2015 took on the responsibility of Chief Executive – his present position – in order to grow the business successfully as one of Europe's largest independent bulk liquid storage providers.
Martyn says, "It has been a tremendous privilege and honour to lead this business. I have thoroughly enjoyed so much of my time here and will be taking many wonderful memories with me".
Nacho Casajus said, "I would like to take this opportunity to thank Martyn for his devotion, hard work and deep expertise over the course of his time at Inter Terminals. I wish Martyn every success for the future".